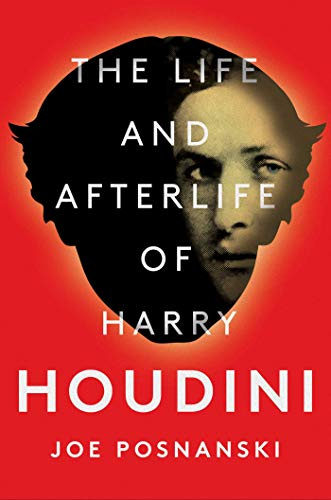 Wow, look at that cover! I love that cover. But I have to be honest with you: I love this book. I love all my books in different ways. But this one … this one is really special.
As you can see, the book is called "The Life and Afterlife of Harry Houdini." It will come out on October 22, 2019.
And this is my Houdini newsletter, where I will share all sorts of stuff about the book, about Houdini, about magic today. There will probably be a couple of podcasts. I might do a couple of magic tricks for you. I think it will be fun.
And along the way we'll have a few book giveaways, some details about the upcoming book tour, maybe some special discounts. Come along! Would love to have you.
In the meantime, you can preorder the book in these places:
Indiebound (for those wonderful independent bookstores!)

Subscribe to Houdini