Houdini is the future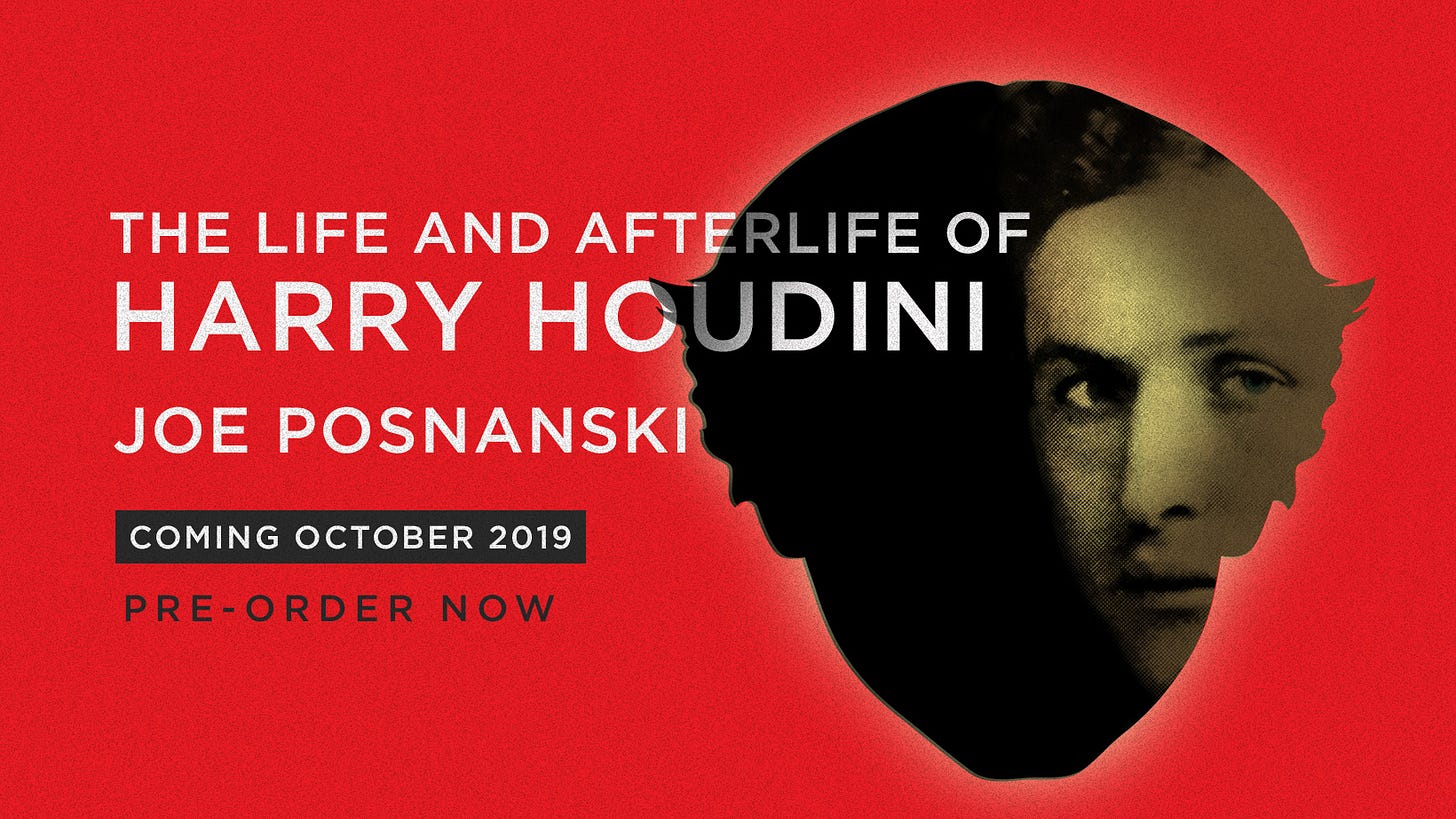 Hi everybody. Thanks for coming along for this incredible ride to Houdini publication day. We're now down to 16 days until The Life and Afterlife of Harry Houdini appears in bookstores.
We're only 12 days away from my book tour launching in Charlotte with a special event on Oct. 17. I'm going to have a conversation with the great Tommy Tomlinson about Houdini. Then, we're going to sell the book five days before it hits stores, so that should be really cool. I'll sign them and everything.
Tickets available here. They're free.
Then I'm off and running. Here's what the tour looks like in cool graphic form (though you should know that there a couple of errors on here including not abbreviating Missouri as MO. Didn't the good folks at Avid Reader see the Gary Gulman bit? We'll get that stuff fixed for the Concert Tour T-shirt):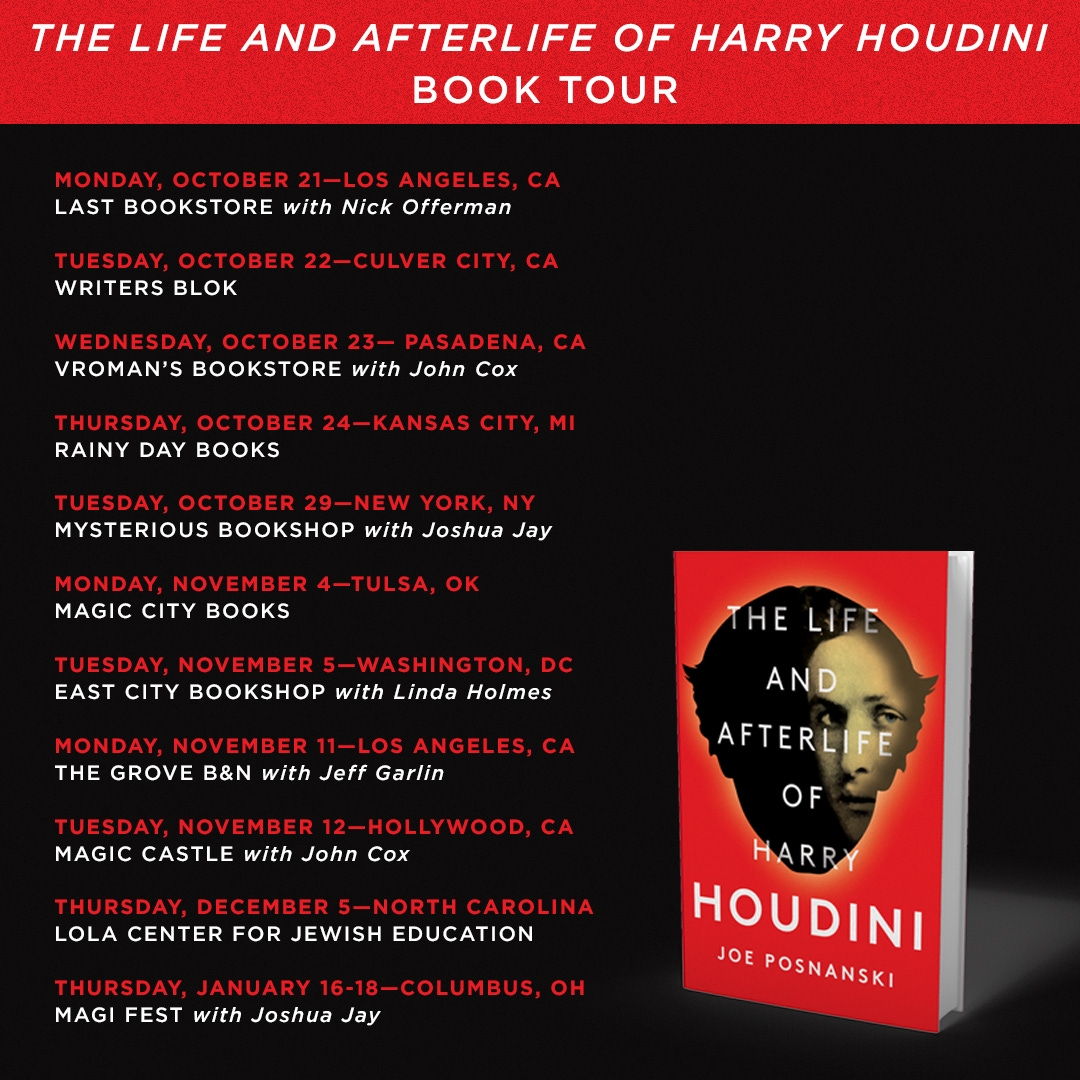 You can see how amazing the guests are — Nick Offerman! John Cox! Joshua Jay! Linda Holmes! Jeff Garlin! I mean, come on. Trying to work on some other stops as well. I will say if you would like me to come to your hometown, it might be best if you called or emailed your local independent bookstore to request it. So much is going on that I otherwise might miss your hometown (and I don't want to miss your hometown! You're great!).
There's new stuff happening every day now … I might have quite a few updates for you over the next couple of weeks.
Today, Charlotte Magazine ran a cool review and story about the book. I have tried throughout my career to avoid reviews — good reviews and rough reviews both can be traps (though, like all human beings, I find the good review traps easier to deal with). But it's special to come upon reviews that seem to really get what you were trying to do with the book, and this is one of those reviews. I had a podcast interview the other day with the Writer's Bone's Rebecca Weston, and that had the same feel — she'd obviously read the book thoroughly, and she really got it, and she was asking all the questions that I have asked myself throughout this process.
When that happens, it's fantastic. As an author, you're intensely grateful for any and every interview you get* including those that begin, "This sounds like a great book, I'll have to read it someday," or "I notice this book has a lot of pages. How did you decide how many pages to have?" But talking to someone who has read the book and who loves the book, well that's a gift from heaven.
*Any and all media requests are welcome and should go to our wonderful publicity director Jordan Rodman.
One more reminder: If you are interested in pre-ordering a signed copy of the book, we have a plan for that: Just go to this Rainy Day Books page and order before Oct. 22. And remember, I will inscribe anything you like* in the book for these preorders.
*Author reserves the right to not inscribe anything offensive such as, "Butterfingers are the best Halloween candy."